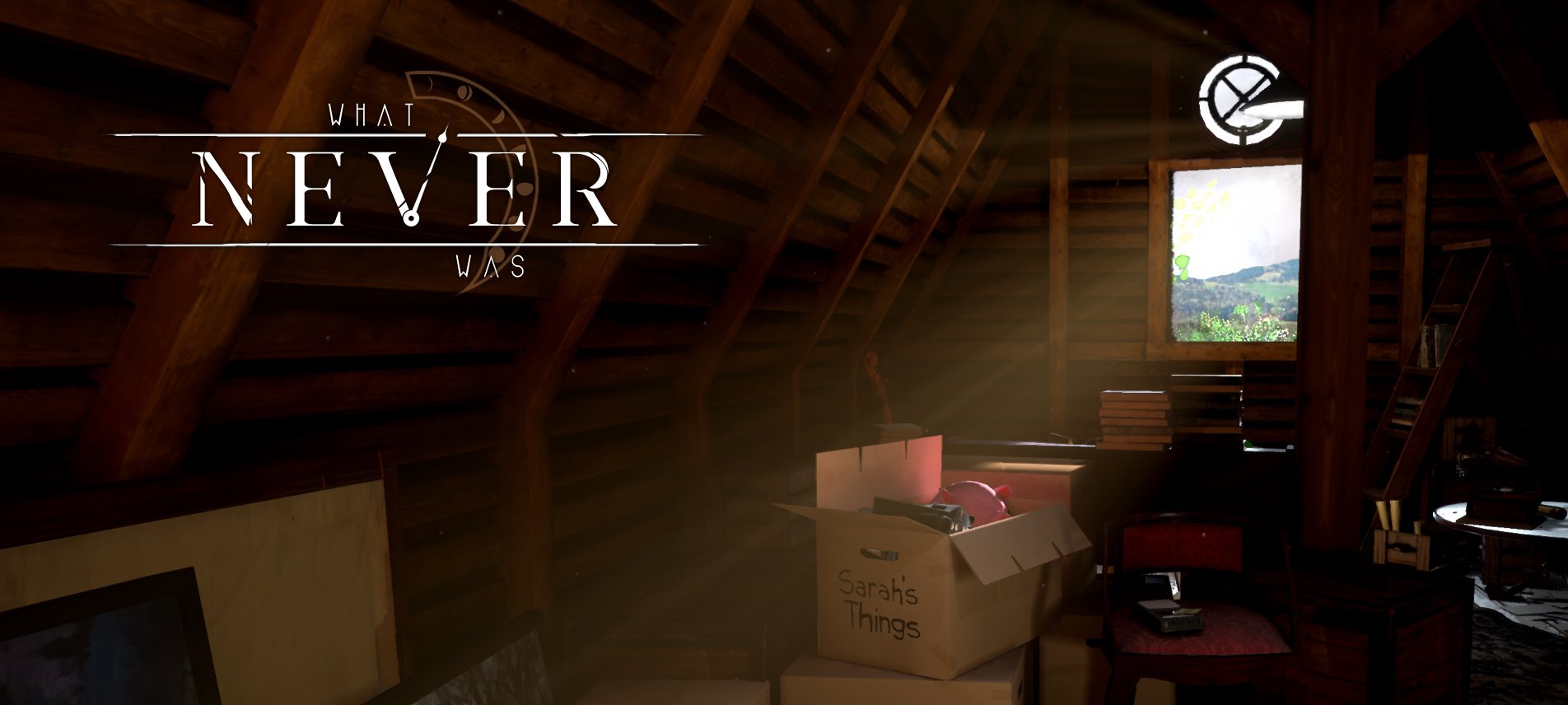 What Never Was
What Never Was - Patch #1
---

Hi everyone! Thank you all so much for playing What Never Was!
It's been tremendous reading all of the reviews, seeing the playthroughs and hearing your thoughts and comments about the game.

I've also read some things that can be better and have done my best to sort some of it out. Here's what the patch fixes:
The subtitles are now bigger.
If the subtitles have been turned off, they will now stay off.
The SKIP INTRO text sometimes stays after the intro.
Invert Y now also affects Mouse movement.
The music in the Main Menu is slightly lower, and also doesn't reset after completing the game.
The Gramophone now fades out properly in the ending, if it has been turned on.
Game is now Borderless when in Windowed mode.
Files
What Never Was - v1.0.1.rar
267 MB
Jan 16, 2019